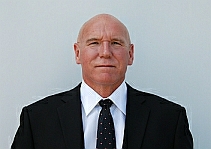 Private Investigation Services
Detective Carl J. Skoglund (Retired)
had an impeccable distinguished career with the New York Police Department. Carl started his career in 1982 as a police officer in the NYPD in the capacity of a patrolman in the grand larceny auto (GLA) unit. In 1986, Carl was promoted to Detective Third Grade Warrant Division. As a Third Grade Detective, Carl was responsible for the investigation and apprehension of all types of felony arrests including may high profile cases. Carl conducted witness interrogations, obtained depositions as necessary, prepared detailed arrest reports and processed all required documentation. Carl was eventually promoted to Detective Second Grade in 1997 and was assigned to the federal task force and deputized as a United States Marshall. Carl was assigned to US Marshal Task Force in New York's Eastern/Southern Districts to conduct and coordinate investigations. Carl was instrumental in the usage of investigative strategies, electronic equipment including cell phone searches to identify and locate suspects. Carl was the lead detective to prepare and submit requests for extradition to both state law enforcement and foreign governments. He was assigned to the (HIDTA) High Intensity Drug Traffic Area and was responsible for locating, arresting and extraditing fugitives accused of drug related felonies. Carl was also a liaison for various agents from I.C.E.; DEA; FBI; US Marshals assigned to the HIDTA office and interacted regularly with out of state Task Forces in providing information on fugitives.
AWARDS AND MAJOR RECOGNITIONS RECEIVED
2001 Murder arrest which was featured on the front page of the New York Daily News
1999 Department of Customs and Treasury award
1997 Federal Law Enforcement Foundations Investigator of the Year
1996 Profiled a murder case on America's Most Wanted
1986 Police Officer of the Month
After Carl's retirement in 2002, he worked as a Court Security Officer for Eastern District Federal Court in Brooklyn, NY. In 2006, Carl began working as a Criminal Analyst for the New York and New Jersey Fugitive Task Force in New York City. Carl is now a licensed Private Investigator in the state of New York and brings his many years of law enforcement experience and expertise to the private sector. He is the sole proprietor of Triple I Services, Inc., his own private investigational agency. As a private investigator, Carl has been contracted for his services by the New York Apartment Building Association to investigate and document tenant fraud and prepare the necessary court documents. Carl has also worked for many attorneys to locate witnesses, serve court subpoenas and has been contracted for his investigative services by bond companies throughout the United States to assist in locating and facilitating the apprehension of fugitives on the run.